Hey everyone!
This blog post probably won't offer much advice if you're in a similar situation to me, but it will provide an insight into my thoughts on the future. This post is mainly a way for me to get all these thoughts out of my head and onto the page (or screen!). Hopefully you'll learn a bit about me along the way. I hope you enjoy it and if you have any advice then please do let me know!
As a preface I should say that when i discuss "academics" I am referring to things that have more traditionally been considered as academic, but I am well aware that the term is ever broadening and there are many who take a more traditionally academic approach to art. For the sake of communication I am using "academic" to mean: referring to subjects which require research and essay writing, such as History, English, Philosophy etc. rather than creating pieces of artwork. I don't mean any offence, nor do I believe either to be superior to the other!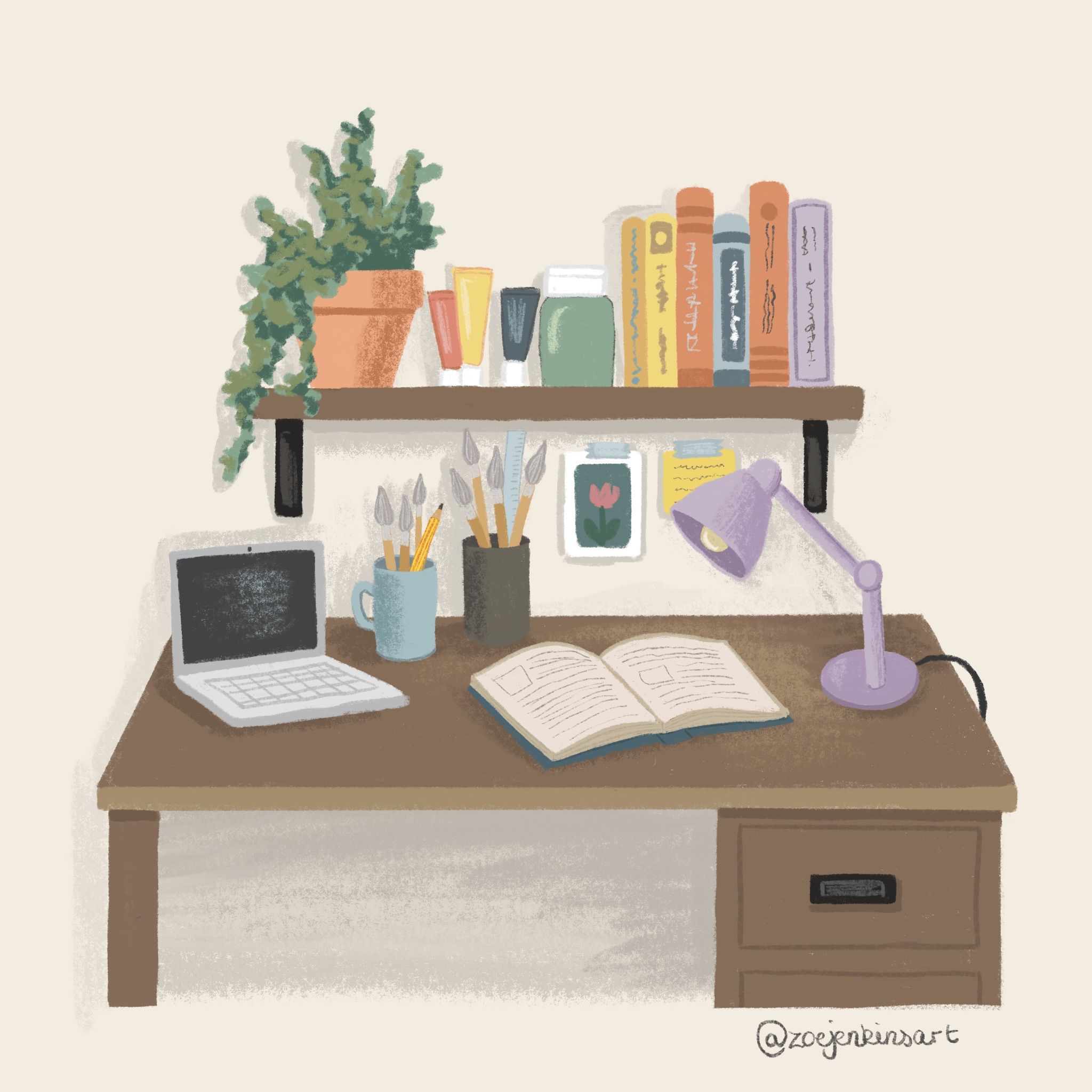 A few years ago, while I was doing my A levels (Art, RS and English), I found myself at an impasse when I was considering what to do as my degree. Should I go to art school or do something more academic? I knew that I loved art, I always had, and by then I had already started my business doing personalized house portraits. But I also loved Philosophy and English and wasn't sure I was ready to give up on academics. I decided that I would so a more academic degree and keep running my business alongside, so that I could still get my fill of art and earn a bit of money to support me while I was studying. It seemed to me that it would be easier to keep practicing art in my own time than it would be to teach myself philosophy. I think I was right, and I don't regret my decision to follow academics.
I'm now halfway through my degree in Liberal Arts at the University of Nottingham and I've loved every minute of it. Liberal Arts is not about fine art as many people think it is, but it's a collection of interdisciplinary studies in which I can choose modules to take across all the Humanities departments. I've done mostly Philosophy and History of Art and I've really enjoyed both of these. However, I've now reached a similar point to where I was when deciding on my bachelor's degree. What next?
I've been building my business all the way through my degree and it's been hard work, but I've absolutely loved it. It's consolidated my love for creating art and illustration in particular. But my business is nowhere near big enough to support me on its own. As well as this, I've attended university through one of the most difficult years in recent history, which means that I've missed out on a lot of teaching and a lot of the "Uni experiences" that I was so looking forward to. I'm not ready for it to end so soon. So, I'm feeling drawn to postgraduate study. The question is, what should I study?
My degree has kept things relatively open for me, which is part of why I chose to do it, but now I have to decide where I want my life to lead. I know that things will inevitably change, and I will certainly end up somewhere I never would have expected. But I still have to make a decision about the near future. What will I do after I graduate in summer 2022?
The choice for me now is between a History of Art masters and an Illustration masters. If my degree continues to go as it is at the moment, I should be able to get into a History of Art master's course either at the Uni of Nottingham or somewhere else. If I want to do an illustration course, it might be more difficult as I haven't done a fine art bachelor's degree. I do have a pretty strong portfolio though, because I've been running my business for so long, so it seems that I would have a chance to get onto an Illustration MA. The question is: which one do I want to do? The truth is that art is what makes my heart sing, but it's no secret that it's not an easy career path to follow. So, I've set out some pros and cons of following the art path.
Pros:
Creative satisfaction

Brings me joy

Potentially more creative control
Cons:
Minimal income

Unreliable work

Am I good enough?
At the moment, I have not come to a decision. But having spent a lot of my life suffering from mental health problems and feeling rather miserable, I am inclined to choose whatever is most likely to bring me happiness. Right now, my heart says that is art, but I may well change my mind!
I'll keep you all updated when I make a decision, if I ever do!
I hope everyone is keeping well in this incredibly difficult time. I'm thinking of doing a few blog posts about taking care of yourself and staying productive in during the pandemic. Let me know if that's something you would be at all interested in.
Love,
Zoe xx
P.S: I hope you like my little procreate doodle of a creative desk set-up! I had a lot of fun doing it!